I-Built Engineered Wood Products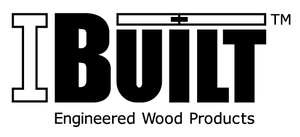 Whether you're helping customers choose their flooring solution, in the process of designing a new home or extension, or about to install a new floor, I-Built is the best choice by NZWOOD. A complete mid-floor or whole house flooring solution, I-Built is the faster, easier and more cost-effective building system. It's designed to make your job easier and give your customers a superior result.

With the I-Built system you'll have the best combination of materials at exactly the right quantities for your project. It combines the Hyne Range of high-performance glue-laminated beams with engineered I-Beams and I-Built Laminated Veneer Lumber. This means all the hard work has been done for you and you get the whole floor engineered and supplied from one source.