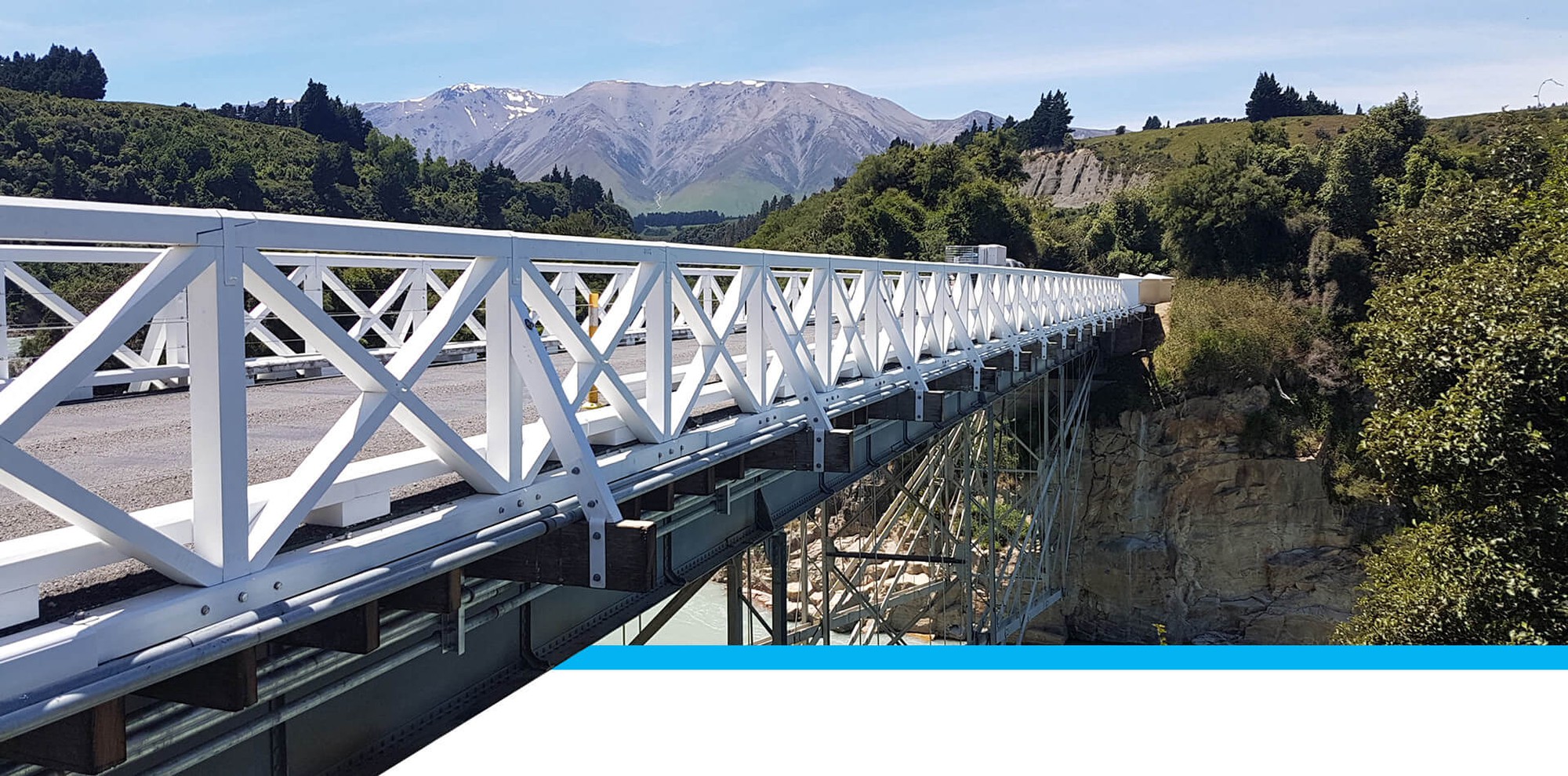 NiuDeck is a purpose designed and engineered heavy plywood decking system which is primarily used for re-decking traditional timber bridges. NiuDeck is manufactured from sustainable plantation pine available in a range of thicknesses. In addition, a custom design service is available to manage the most challenging applications.
NiuDeck can be used with steel or timber supporting structures including wharf and rail deck applications.

Dimensions:
Variable length up to 11.9m
Standard lengths of 5.4m, 7.0m, 8.7m
Standard width 1200mm · Non-standard widths from 900 to 3600mm
Standards thicknesses from 56mm to 198mm (thicker on request).

Manufacturing Specification:
"A" Bond (AS/NZS2269)
Veneer grade "C" and "D" (AS/NZS2269)
Preservation treatment to Hazard Class H4 (AS/NZS 1604.3) by veneer treatment method
Density of approximately 600 Kg/m3 when shipped
Moisture content between 8 to 15% when shipped.

NiuDeck Advantages
Manufactured to a minimum stress grade of F14.
Light weight
Reduced installation time
Mill certified by EWPAA JAS-ANZ
Regular testing and audits at NATA accredited facility in Australia
Facilitates bridge widening by cantilevers
Sustainable high strength plantation resource
ACQ H4 Veneer Treatment preservation
AFS/PEFC chain of custody certified
AS5100 W80 and Austroads T44 design loads
Design Life of 50+ years

For further product information and advice email to sales@nzwoodproducts.co.nz

Design Files & Information:
I-Built products are available on order from all major building supply outlets throughout New Zealand. Samples are available on request.
Contact us for samples & more