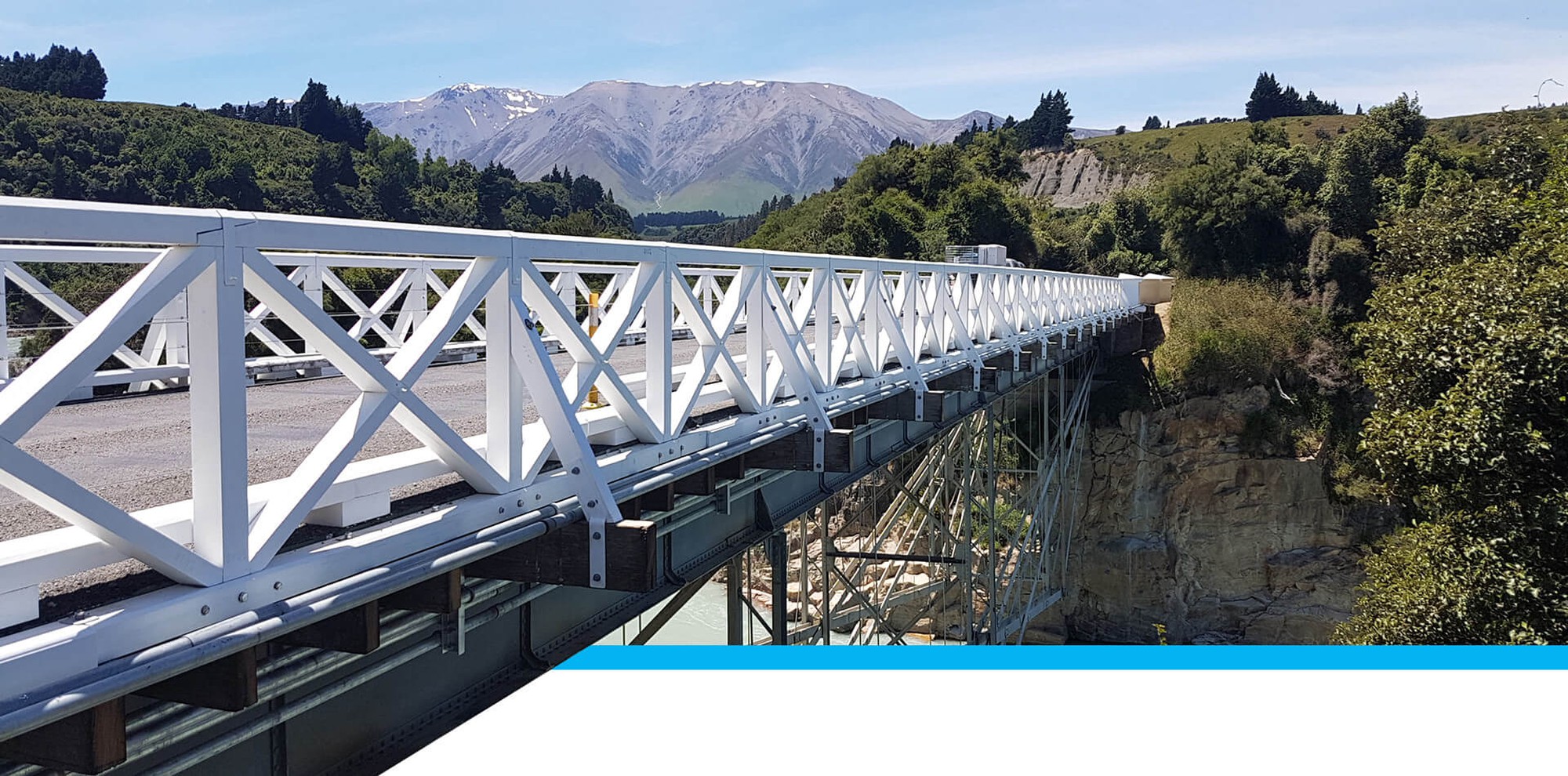 NiuBridge provides a strong, reliable transport solution for a variety of infrastructure projects including bridge replacements, upgrades, new developments and temporary emergency or site access. NiuBridge requires little maintenance thanks to a unique veneer preservation treatment method which ensures complete protection from termites and fungal decay.

NiuBridge is a prefabricated modular EWP bridge system which includes deck, girders, kerbing, and accessories with an optional pre-applied bitumen deck wearing surface. Manufactured from plantation timber to both AS/NZS 2269 and AS/NZS1604 standards, NiuBridge exploits the advantages of natural timber which is not subject to fatigue failure like that of other materials.

NiuBridge Features
• Pre-fabricated modules up to 24m span.
• Delivery to site in full or segmented span modules for easy installation.
• Quick and easy to install.
• Optional pedestrian access.
• Preservative treatment.
• Compliance with the load conditions of Austroads Bridge Design Code or the Australian Standard AS5100 Bridge Design.
• Meets and exceeds the ULS requirements of both T44 and S1600 loading conditions.

NiuBridge Advantages
• Reduction in cost due to improved material efficiency.
• Reduction in site installation time, road closures and labour costs.
• Installation uses existing standard skills.
• Compatible with concrete and steel supporting members.
• Low embodied energy and life cycle energy costs.
• Light weight solution which saves piling / footing costs.
• Available in single span or multi-span bridges.
Design Life of 50+ years
For further product information and advice email sales@nzwoodproducts.co.nz
Design Files & Information:
I-Built products are available on order from all major building supply outlets throughout New Zealand. Samples are available on request.
Contact us for samples & more