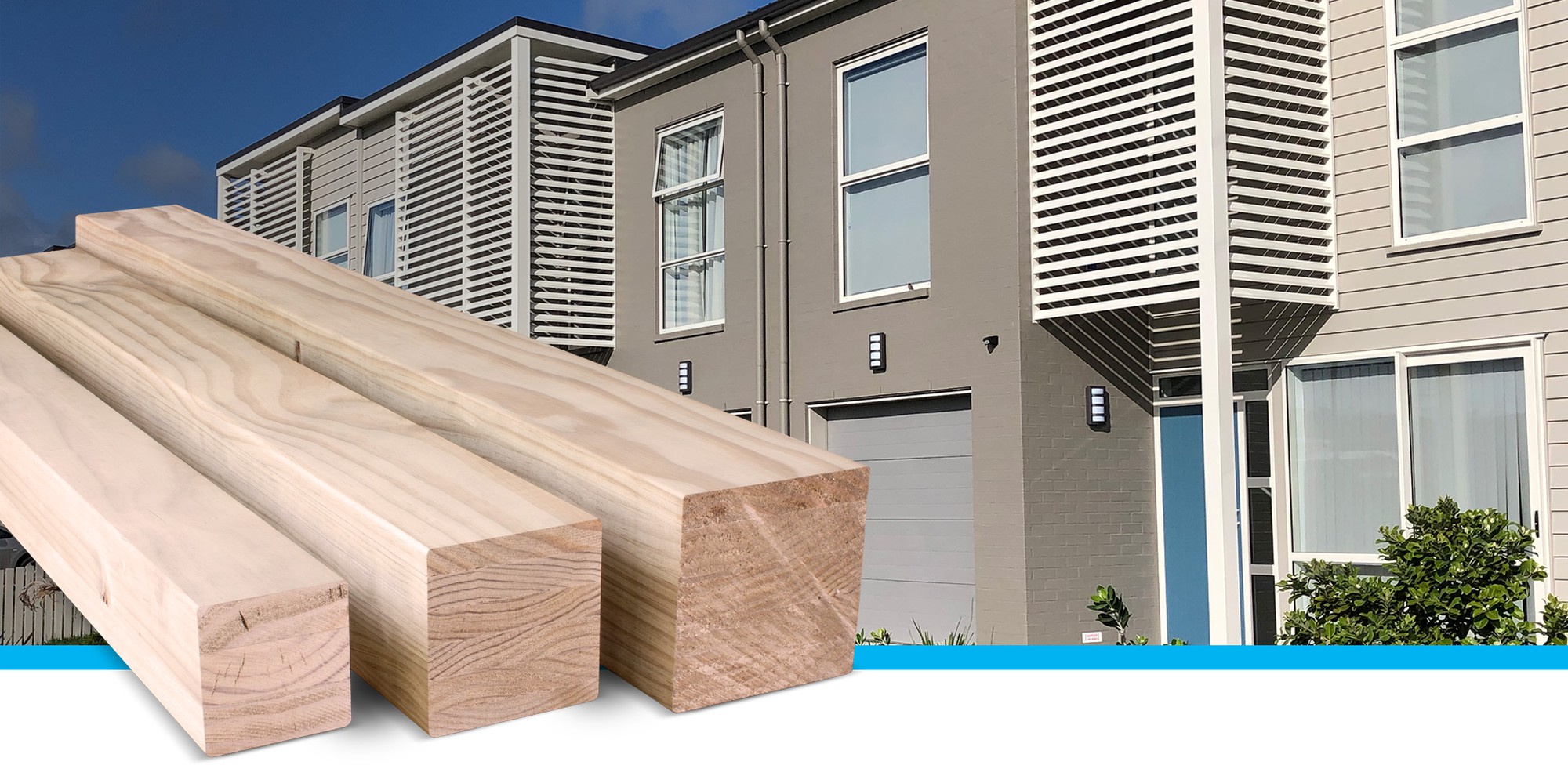 Made in NZ from high strength northern radiata pine. Laminated, H5 treated and planed to achieve a smooth clean visual post.
- Post applications include: verandas, carports and supporting decks and roofs
- Manufacturing to AS/NZS1328:1998, AS5068:2006
- Treated in accordance to NZS3640:2003
Posts must be fully painted within 14 days of installation. All cuts, notches and holes must be treated with a timber preservative. The portion of the post in-ground must be sealed prior to being cast in concrete.
I-Built products are available on order from all major building supply outlets throughout New Zealand. Samples are available on request.
Contact us for samples & more