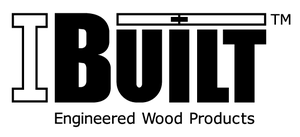 ---
Builders and Specifiers' see Hyne LGL as the premium engineered product for use in a diverse range of structural applications. Light, long, straight and stable, Hyne LGL is the ideal product to use as rafters or joists where large spans are required. Common uses for Hyne LGL include: Trimmer Beams, Lintels, Bearers, Roof Beams, Joists and Rafters.
Hyne LGL is a high grade edge glued-laminated timber beam product assembled from finger jointed pine scantling, into deeper rectangular sections. The HYNE LGL product range is manufactured in accordance with AS1328 by Hyne in Maryborough. All components are assembled using only durable, exterior grade adhesives (service class 3). Available in a range of depths to ensure compatibility with Solid Start-I-Beam.

Design Files & Information:
---
How to order
The I-Built Building Systems range is available on order from all major building supply outlets throughout New Zealand. Please feel free to contact us for more information, or share this page with your design & construction team.
Contact us
Share this page